about us
Strowis, where the world meets
Looking for a pleasant and affordable place tot stay over in Utrecht? There is a low budget hostel situated in a quiet road in the old city centre. 'Strowis' is located in a listed seventeenth century building which still contains some of its original details such as chimneybreasts and shutters, providing a warm atmosphere and a pleasant place to spend the night.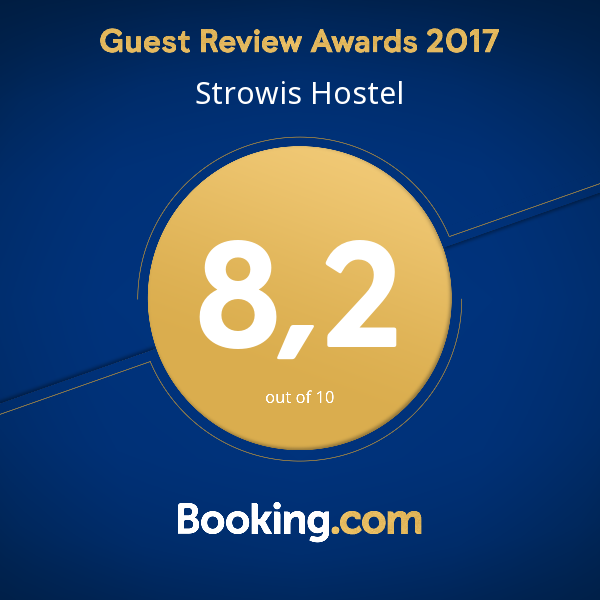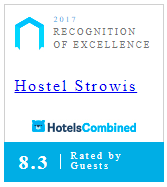 A FEW REVIEWS
Strowis Guestbook:
" The coziest, most accomodating and (most importantly) the best hostel ever. Rooms make it feel like a house, staff and atmosphere makes it feel like a home". Linus from Sweden
" This place rocks!" Kathrin + Imani from Aruba
" Great Staff, wonderfull place to stay!! Will certainly come back home!" Bhatt from Nepal
" I love all of your colours and chillax music " Anna Koux from Denmark
" Great Garden! Good breakfast! Decent place! Colin from UK
" No sharks @ Strowis!" Jonas from South Australia
Strowis Facebook:
" Wonderful, wonderful hostel with a great atmosphere and lovely garden area. not to mention the incredible friendly staff " Timo from Finland
" Best hostel I ever stayed at! " Frederik Schepp from Germany
" A superb weekend at hostel Strowis. Such wonderfully warm people and the music was just magic! We will return :) " Anthony Cotter from Ireland
Hostelworld:
" We highly recommend this hostel both for the people who enjoy sightseeing this beautiful city and it's old town as well as stoners who are looking for not overcowded coffeeshops and a local and calm atmosphere " Malek from Poland
" Great location,m 10 minutes by walk to trainstation and city center " Luca Mochetti from Italy
" I have been in many hostels in different countries but this is def. one of the best I've been to (if not the best). " Filipe Tamota from Portugal
HISTORY
After years of vacancy, the building at Voorstraat 71 was squatted. The ground floor, which used to be the Automobile Centre Utrecht (ACU), was turned into a film house, a café, a concert venue and an information and action centre. The two top floors have been used as living space for years.
In order to avoid eviction from the squat, the idea of the Voorstaete project was born in the autumn of 1993 after a congenial night of drinking. The idea conisted of buying the ACU and the piece of wasteland next to it in order to realise all plans. Plans included the realisation of living and working spaces under own management, a brewery, a pub and concert venue, a restaurant, a hostel and a city park.
For this ambitious project, the Voorstate foundation was established. Through their experience in various political pressure groups, the initiators had become hardened negotiators. Of the five original ingredients of the plan, two projects were eventually realised: the political-cultural centre ACU and the Strowis hostel. The brewery was able to find another location but the city park unfortunately came off badly in the negotiations with the municipality and had to be abandoned.
Family, friends, non-profit housing associations and other sympathizers gave the project financial support. After eighteen months of renovation and reconstruction by many volunteers, the project finally opened its doors to the public in the autumn of 1998.