Strowis afternoon concerts
Strowis Afternoon Concerts in the beautiful and cozy garden of Hostel Strowis.
What could be better than spending your Sunday afternoon in the beautiful surroundings of the Strowis garden or living room to enjoy acoustic performances, along with friends and a drink in your hands? Join us during the Strowis Sunday Afternoon Concerts with two music acts per edition, absolutely free, in the center of Utrecht.
The programming consists of two acts. The first act starts at four o'clock in the afternoon, the second act at five o'clock and afterwards visitors can stick around for a vegan meal. A reservation for diner is required via info@strowis.nl
more info: https://www.facebook.com/strowissundayafternoonconcerts
Summer 2017 Concert Series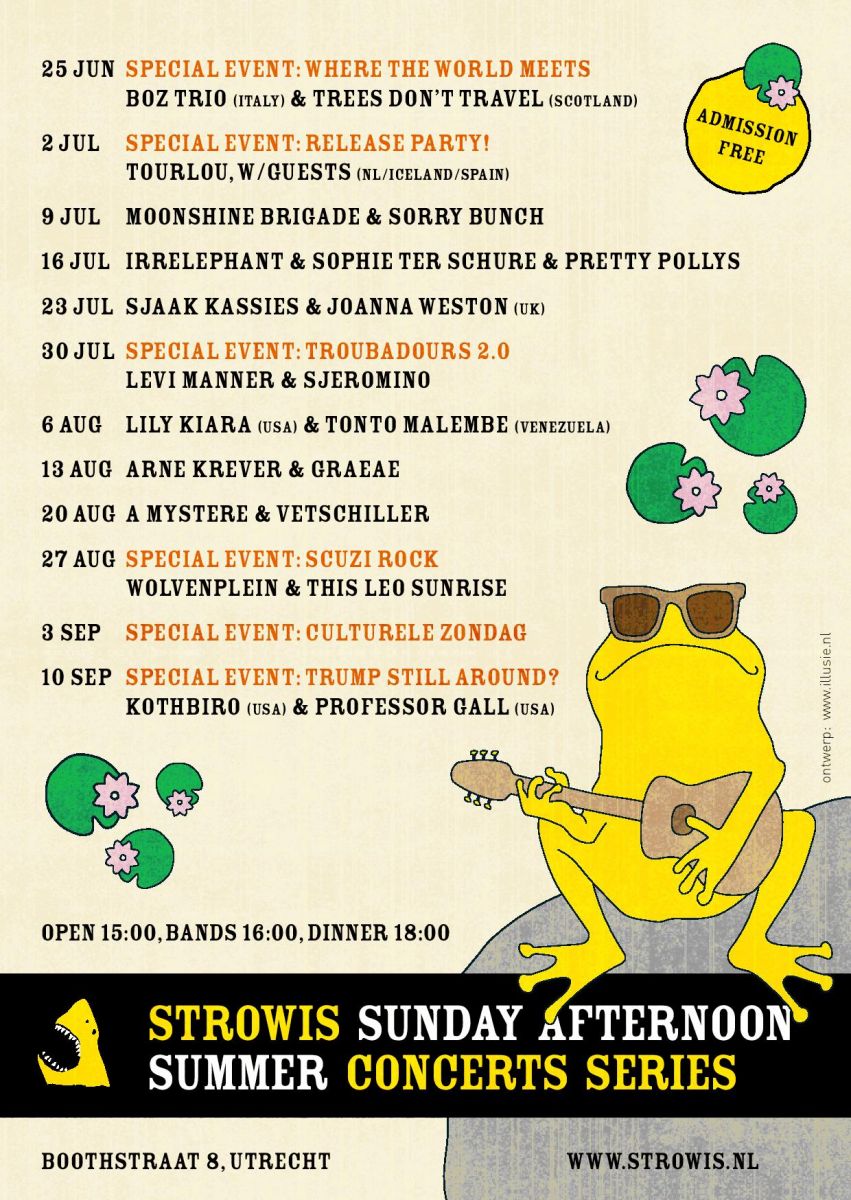 Past events:
Winter 2017 Concert Series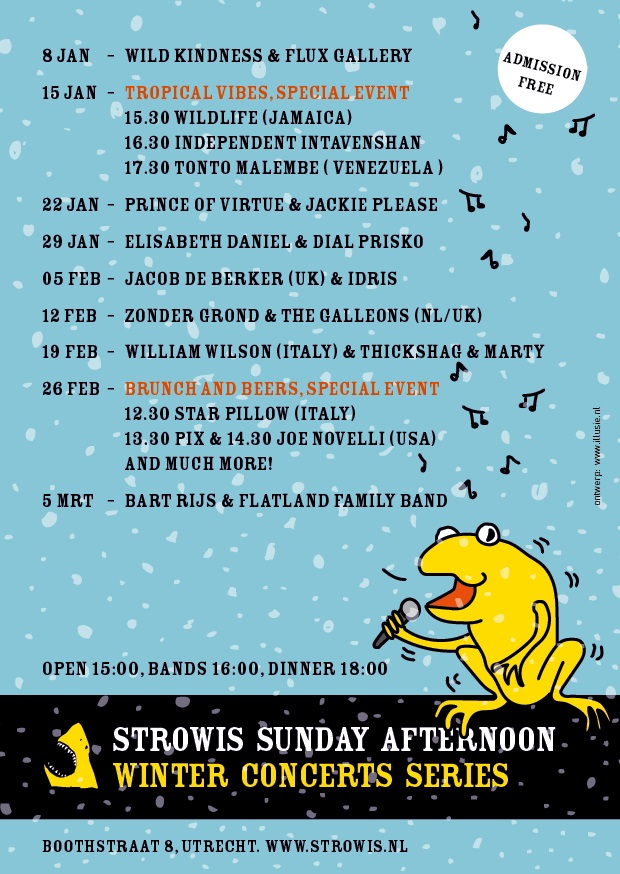 Summer 2016 Concert Series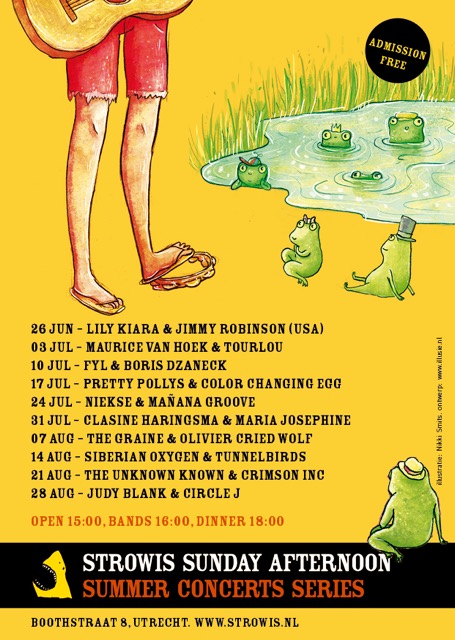 Pop-up Concerts 2016
19-6: Morning Daze, Whitley SD & FT y sus Chamanes, 12-5: Ogoya Nengo & The Dodo Women's Group (Kenya), 29-4: Kyle Woolard, The Anatomy of Frank, 26-4: Jacob de Berker + Find Us In Slumberland, 20-4: Teemu Markkula, Death Hawks, 20-3: Thijs Heij + G.W. Sok, 19-3: Apparatschik, 28-2: The Star Pillow + Franco Turchetti
Winter 2016 Concert Series